Earth Eaters
Tutorial
Help as many little goo blobs grow and blast off into space as possible before they take up all the resources on the planet.
Hover the mouse over surrounding planets to collect resources.
Hover over a goo blob of the same colour as the mouse cursor to feed it.
If a goo blob gets too small it will use the planet's resources.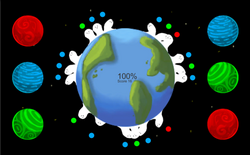 ...........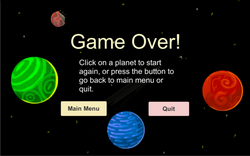 .........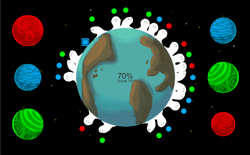 About
This game was made for Ludum Dare 40 by Chionic, based on the theme 'The More You Have, The Worse It Gets'. It was made in 48 hours. I used Unity with C# and visual studio for the game, Gimp for the art assets, bfxr for the sound assets and the music maker here for the music.